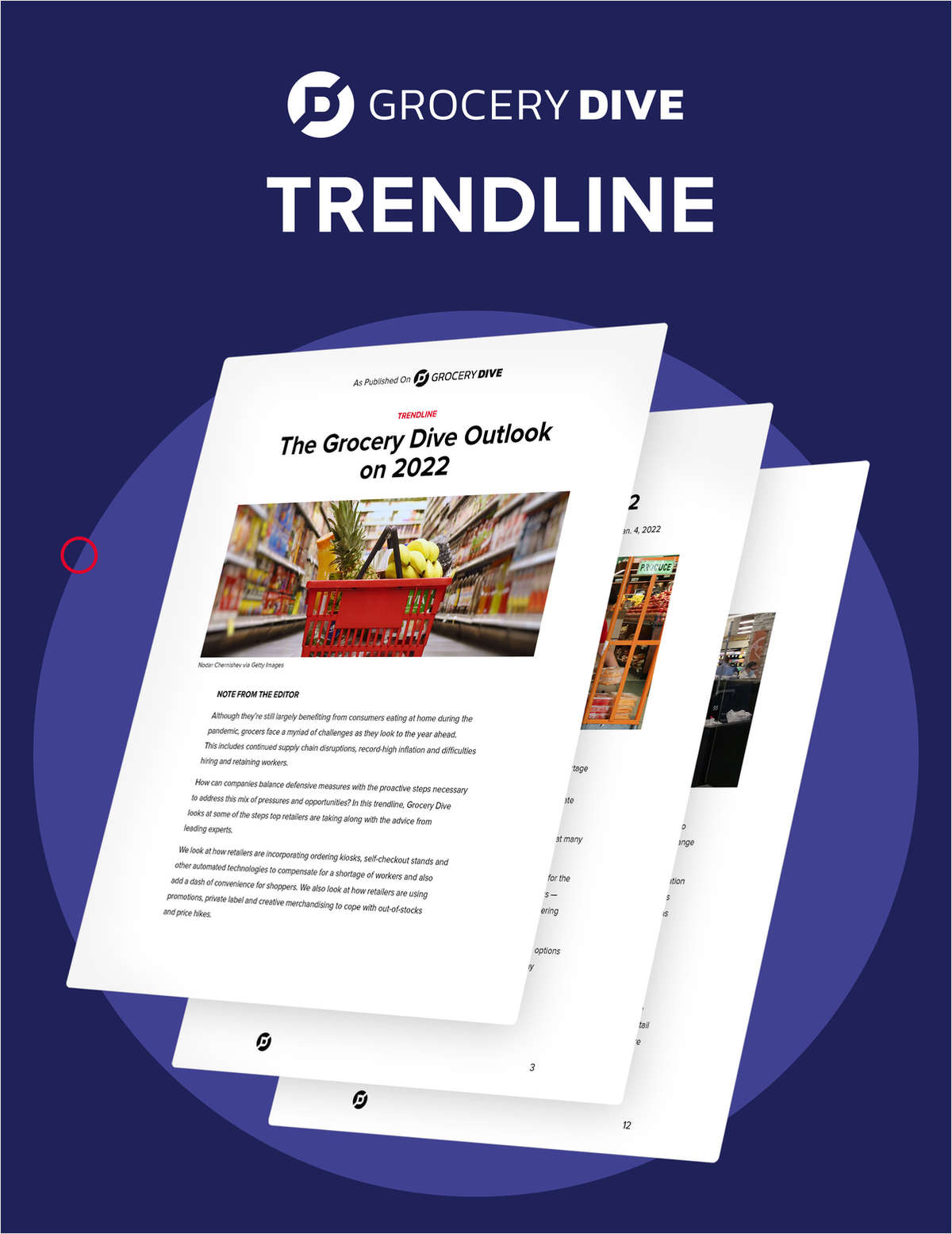 Although they're still largely benefiting from consumers eating at home during the pandemic, grocers face a myriad of challenges as they look to the year ahead.
This includes continued supply chain disruptions, record-high inflation and difficulties hiring and retaining workers.
How can companies balance defensive measures with the proactive steps necessary to address this mix of pressures and opportunities? In this trendline, Grocery Dive
looks at some of the steps top retailers are taking along with the advice from leading experts.