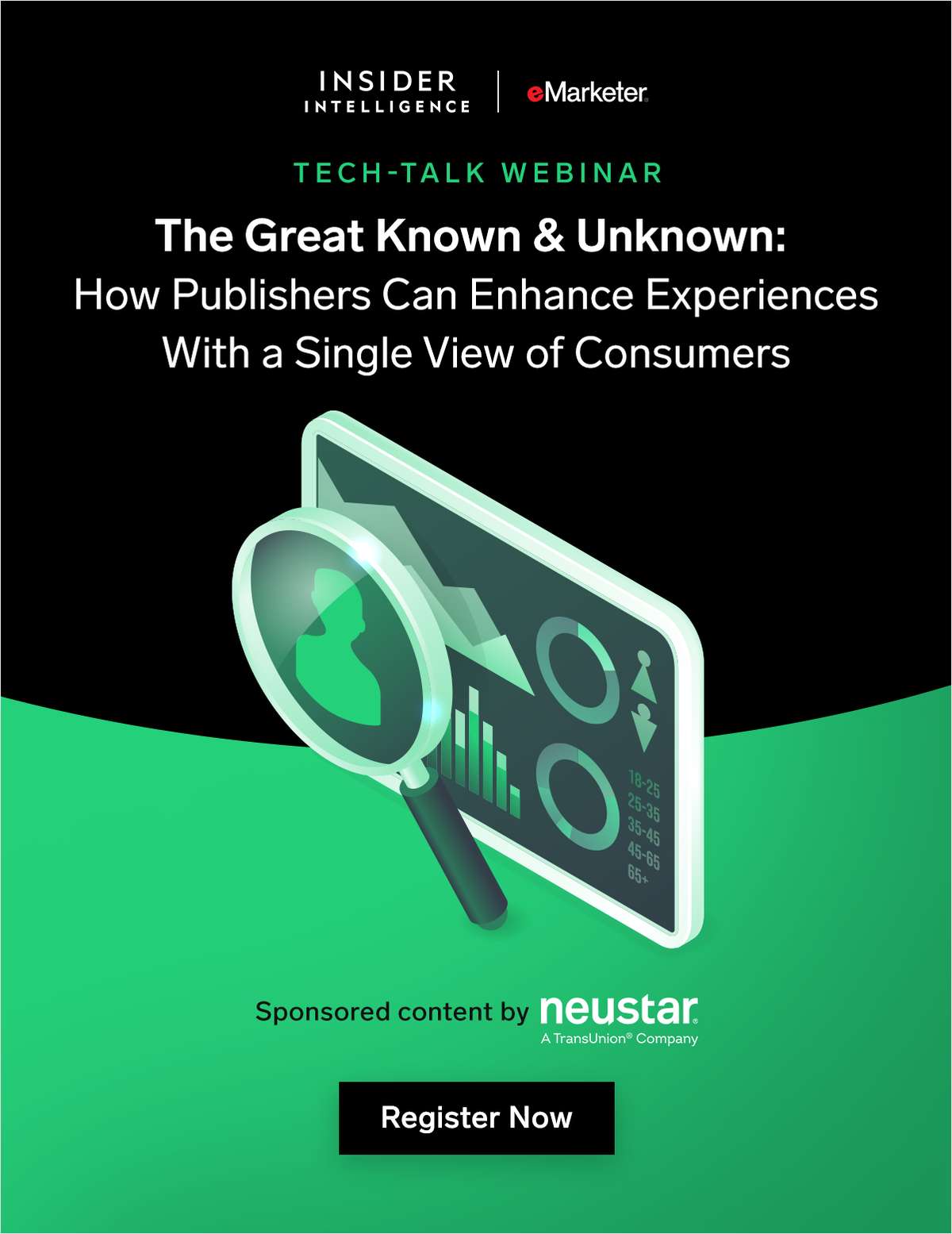 Date: November 10, 2022
Time: 2p.m. ET / 11a.m. PT
Consumers today, with a seemingly infinite menu of content outlets, demand more relevant and personalized engagements with publishers' content and the advertising surrounding it. But delivering custom experiences is increasingly challenging for publishers to execute on their owned and operated properties: Data deprecation, a complex privacy landscape, fragmented consumer habits, and competition from walled gardens make it difficult for publishers to attract users and advertisers alike.
Join this live Tech-Talk Webinar with Neustar, a TransUnion company, to learn how to: