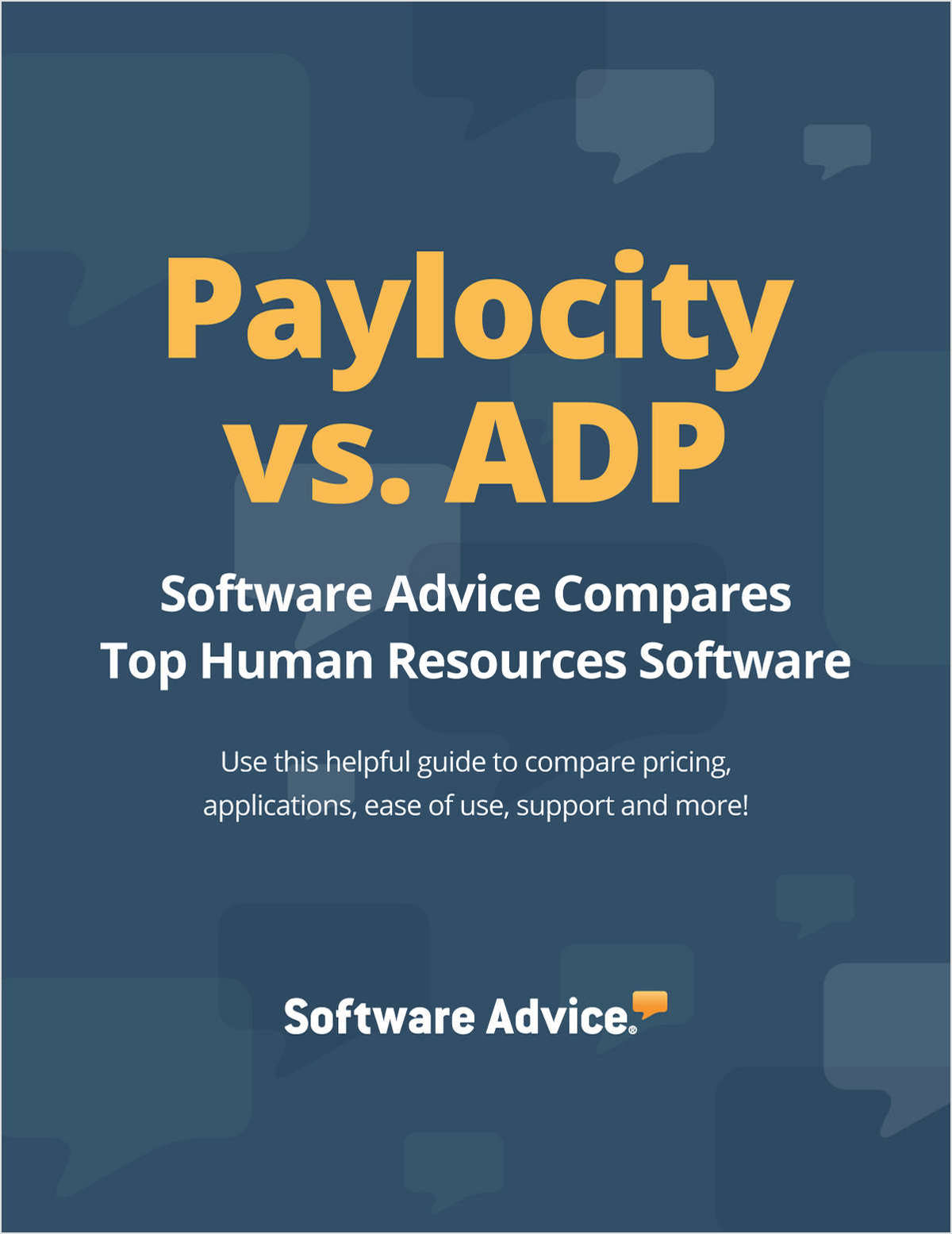 Compare top Payroll products for your businesses with this in-depth look at Paylocity vs. ADP.
Software Advice Versus helps you narrow down the field, so you can choose the best Payroll platform for your needs. We'll compare multiple variables that go into your decision making process when comparing Paylocity vs. ADP.
Discover how Paylocity vs. ADP compare with regards to:
Download your white paper today to learn which system is right for you!