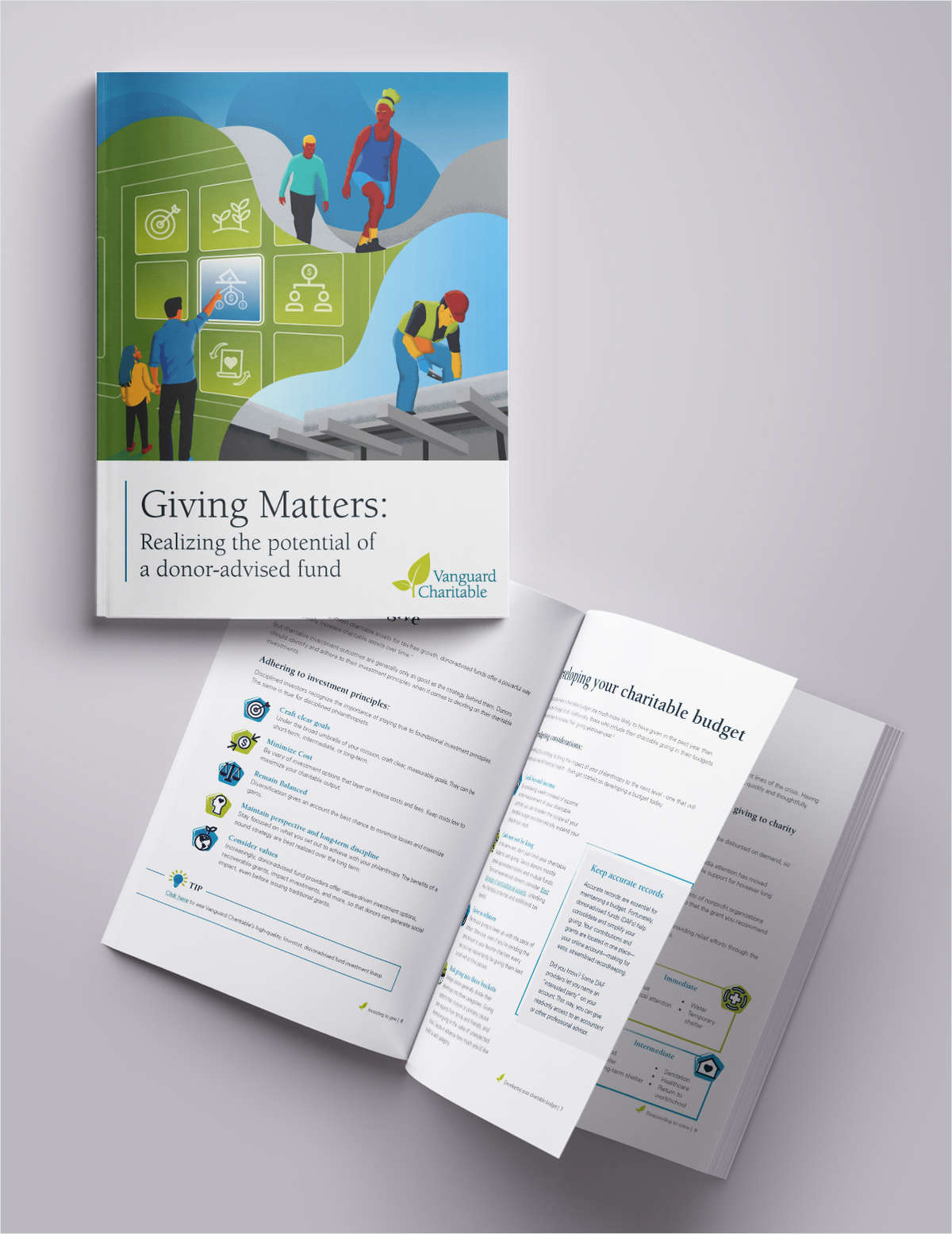 Leveraging a DAF is a powerful way to make a meaningful difference — today and in the future.
Giving Matters: Realizing the potential of a donor-advised fund (DAF) is a downloadable guide with key information to making the greatest possible impact with a DAF. From tax strategies that allow donors to give more generously, to advice on utilizing a DAF for disaster relief, to information about new giving tools like recoverable grants and Smartfunds, this guide offers specific tips and approaches to take DAF-giving even further.

As Vanguard Charitable celebrates a quarter of a century working to maximize the effects of your philanthropy, we continue to see the limitless potential of DAFs. Since our inception in 1997, our donors have nearly eclipsed $15 billion in DAF grants to charity. The total number of individual DAFs in the U.S. now surpasses one million accounts – and that number is growing fast as more and more donors discover the power of this giving tool.