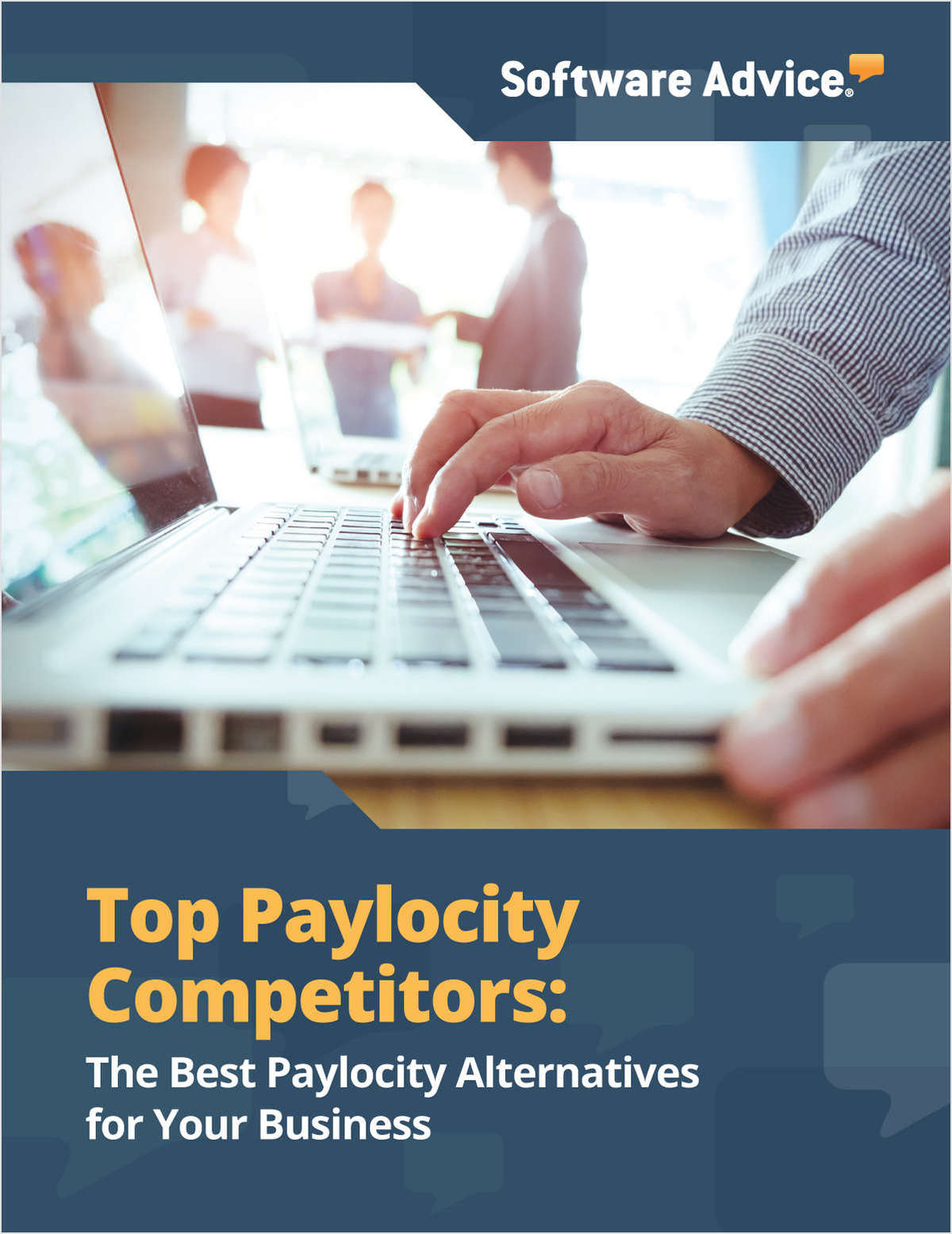 Compare and evaluate popular alternatives to Paylocity and find the best system for your business.
You might decide Paylocity is not right for your business for a number of reasons—perhaps the license cost is higher than the budget allows or it doesn't integrate with another system your company needs to use.

Fortunately, Software Advice has created this free guide which covers the most asked-about and top user-rated alternatives to Paylocity. Download the guide now to start your comparison!

In addition to their guide, you will receive a free phone consultation with a Software Advice system expert, who can provide a shortlist of vendors that best fit your unique needs.