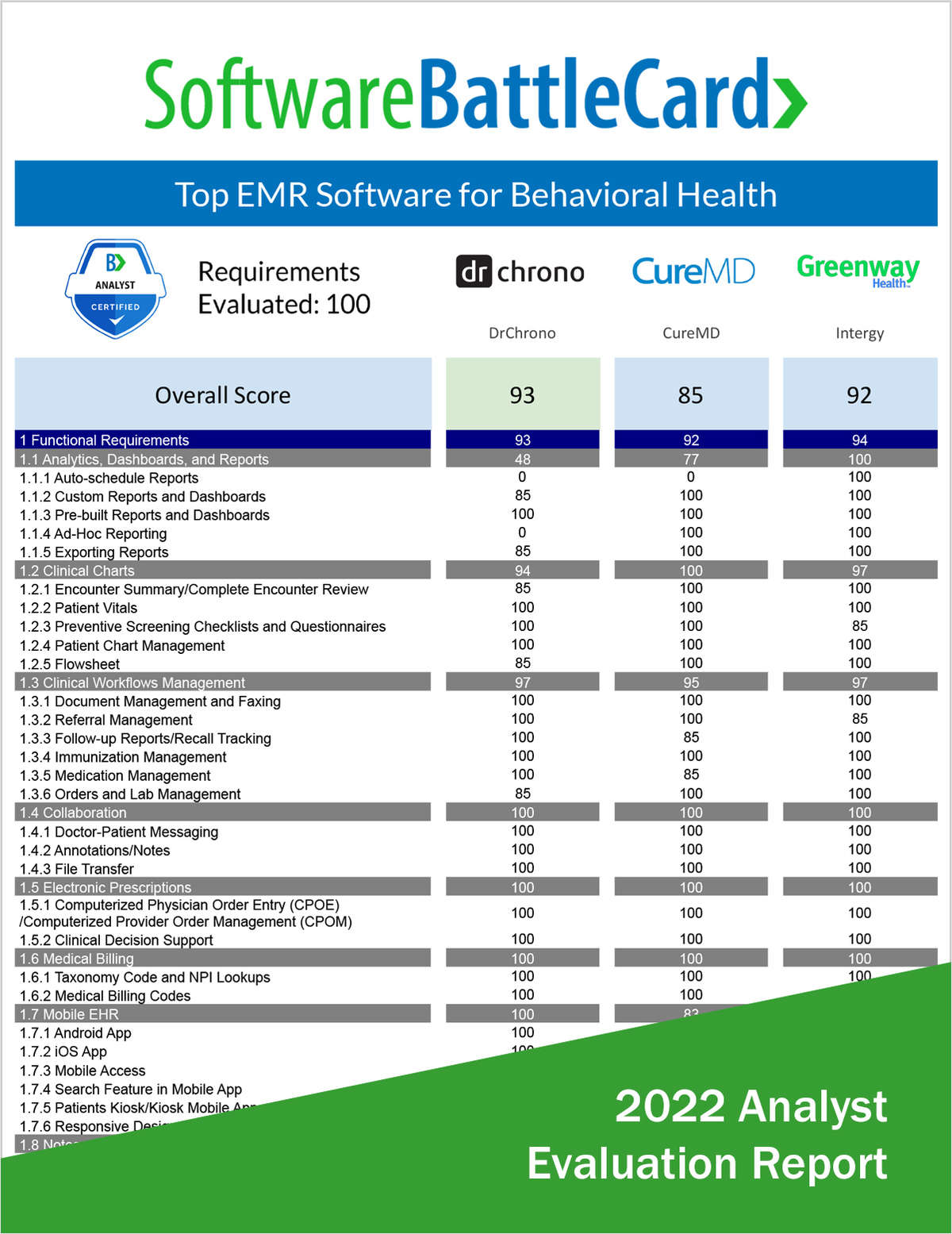 Find the best EMR software for your mental health practice. Get a free detailed BattleCard of the top systems and clarify your search with data-driven recommendations from our experts. See assistance details in this guide.
This executive report compares the strengths and weaknesses of the top electronic medical records (EMR) software based on features identified as most important for behavioral healthcare providers.
Features compared (partial list):
Analytics, Dashboards, and Reports
Clinical Charts
Clinical Workflows Management
Collaboration, Notes, and Templates
Electronic Prescriptions
Medical Billing
Mobile EMR
Patient Engagement
Patient Portal, Scheduling
Integrations and Security
Software BattleCard uses analyst-vetted criteria from SelectHub for requirements and vendor scores. This provides actionable information to help you make the best decision for your software acquisition.
Access over 120 EMR/EHR software evaluations. Connect with Software BattleCard to expedite your software search with free recommendations and pricing comparisons based on real-world use cases and system evaluations from SelectHub.